Now the moment has arrived: The long-desired new version 1.7 of the versatile used piXplorer 5oo software is now available for download – and even in two versions!
In addition to the free standard version "piXplorer 5oo" we also offer the enhanced variant "piXplorer 5oo professional".
To achieve
the maximum in picture quality and comfort we have listened our users very carefully. Even though there are almost no modifications on the surface, significant adjustments within the software core were made. We completely revised the lighting models and extended the internal processing from 8 to 16 or 64 bit color depth. New output formats like PSB1 and EXR1 are now available. Dadurch können Anpassungen und Nachbearbeitungen im gesamten Postprozess ohne Qualitätsverluste durchgeführt werden. so you can benefit from this extra color depth in your complete post process.
Scene-based output profiles2 eliminate image editing and optimize colors and contrast.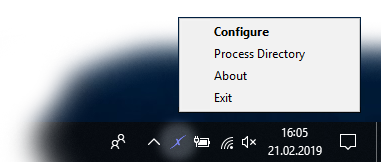 Unlimited comfort is provided by the new tool piXplorer 5oo tray1. It automatically browses the inserted SD cards for piXplorer 5oo raw data and initiates its processing. So inserting the SD card into your PC is sufficient. The rest is done automatically. Furthermore, the software reliably detects cancelled or interrupted shots. Even complete directory structures can be browsed and processed on command.
But enough said, here's to the

Benefit from our special introductory price for "piXplorer 5oo professional" in our webshop until March 13th, 2019. Users of an older "piXplorer 5oo professional" licence can install the update free of charge.
1 This function is only supported by software "piXplorer 5oo professional".
2 The standard version "piXplorer 5oo" is limited to two output profiles.